Other important persons in the family:
Daddy Janne - Annelies daddy who has had Zebbe as a weekend-dog since he was just a pup. Daddy Janne loves dogs - so we share :) He's little too generous with dog candy, but the dogs doesn't mind :)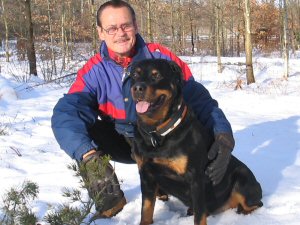 Dad
Mother Food & Jerry - Annelies mum, who always has food on the way when we arrive at her house. The first thing the dog does is to check the stove. And her partner Jerry. They are living in Hässleholm now.
Mum & Jerry
Crille -Annelies baby brother, and Zebbes playmate since he was a puppy. Ozzy has joined them now a days. But Crille and Zeb has a special bond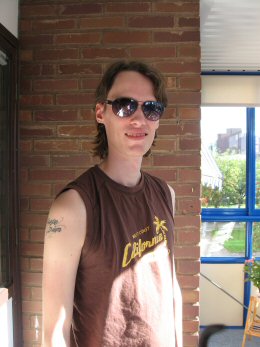 Crille
Joakim & the children - Marcus brother and his kids. The dogs love them, especially when the children make them do tricks. Jocke is the funny uncle who always sneezes (allergic) and who talks very loud.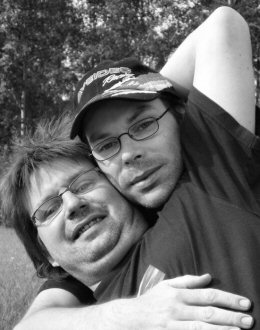 Marcus, Robin, Jocke & Tobias
Roy & Ulla-Britt - Marcus parents who unfortunately cant meet the dogs so often because of allergy. But when it happens the dogs love it. And they often send gifts to the dogs.
Ulla-Britt & Roy